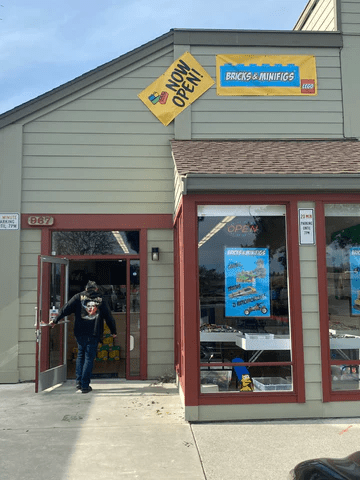 Pleasant Hill, California
Welcome to our Pleasant Hill, California location! Our Pleasant Hill store started in Concord, and after five years there we moved in January of 2022 to this new location.
We love and appreciate our dedicated staff at Bricks and Minifigs Pleasant Hill. We have several staff that work the retail side of the store as well as staff that support our dedicated inventory warehouse. We also manage our Bricklink store from this location. Fridays and Saturday can be quite busy with customers stopping in to sell us their beloved Lego.
Visit Us in Manteca: 967 Contra Costa Blvd, Pleasant Hill, CA
Open Daily: Monday - Saturday: 11am - 7pm, Sunday: 11am - 5pm
We are so excited about all of the offerings of this store! In addition to the LEGO pieces - this location also houses Gamer's Path - the game store!
While the Manteca location is a bit smaller than our Concord location, there is still a ton to see! This location has cases full of minifigures, used sets, and LEGO pieces! Plus, this location has several older LEGO games that can be played with!
Follow Us on Social Media: